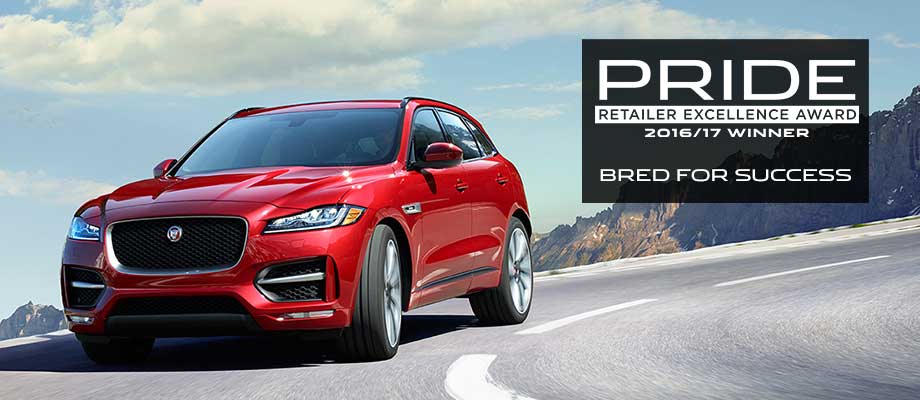 Once is an honor. Twice is an achievement. Thirteen times is a phenomenon.

Crown Jaguar in St. Petersburg is proud to have received our 13th Pride of Jaguar Retailer Recognition Award this year. It was also our tenth consecutive year to be honored with this prestigious award.
Leader of the Pack
The Pride of Jaguar Award goes to those dealers who have demonstrated an uncommon commitment to providing an exceptional and unique experience for their clients.

Only 16 Jaguar dealers across the nation are selected for this superlative distinction.

That Crown Jaguar has been a repeat recipient of this award for more than a decade is the best indicator that we exceed expectations on a daily basis.
Our Pride Shows In Everything We Do
We say, "Thank you" to our clientele. It is your praise that makes it possible for us to receive the Pride of Jaguar Award year after year. You will continue to experience the elite service you deserve from Crown Jaguar.

If you have yet to visit, we invite you to discover our exceptional customer care and unparalleled expertise today.