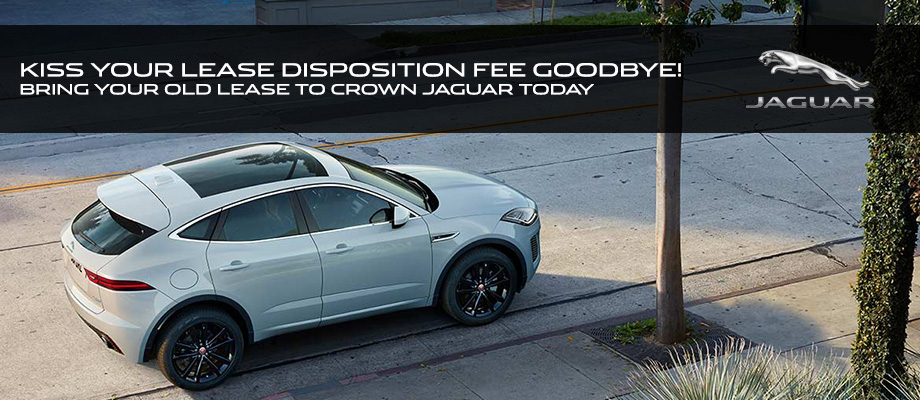 Coming to the end of your lease term?
Do you know that you have a $300 disposition fee due at the end of your Jaguar/Land Rover lease?

Want to get out of it? Turn in your current Jaguar/Land Rover within 6 months of your lease end date at Crown Jaguar and we will pay the $300 disposition fee for you EVEN IF YOU DO NOT GET ANOTHER JAGUAR OR LAND ROVER!
Visit us today, drop off your old vehicle, and we'll help you into a new one.
What Is A Disposition Fee?
A disposition fee is usually charged by a dealership as a means of covering the cost of cleaning and preparing your leased vehicle to be sold. The fee should be listed on your lease contract and is typically collected upon lease termination. The cost of this fee is usually between $250 and $400.
Don't get caught paying up to $400 at the end of your lease. Just bring your vehicle to Crown Jaguar!
Visit Crown Jaguar Today
Now you know what a disposition fee is. You also know that you don't have to pay it. Just bring your vehicle to Crown Jaguar today and we'll pay it for you!
Explore our lineup of new Jaguar online or on the lot when you schedule your appointment today.