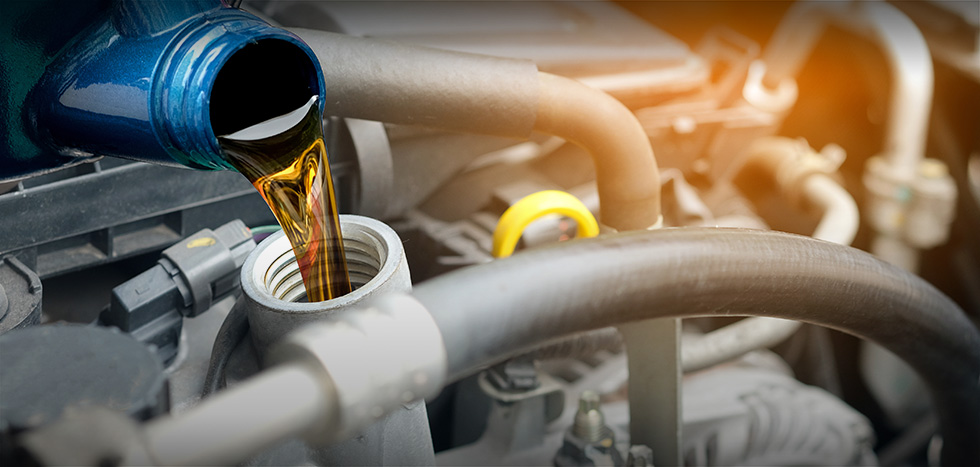 How Often Should I Change My Oil?
That can depend on your driving habits and your Jaguar age, engine type, factory recommended oil change intervals and type of oil used. But to keep your car running smoothly and efficiently, regular oil changes are a must.
Under some circumstances, failing to service and maintain your vehicle at specified intervals can invalidate your warranty. Most manufacturers recommend that you should change your oil every 3,000 miles.
Meanwhile, owners who make a lot of short trips or operate in severe conditions may want to change their oil more frequently than required. However, you can check your owner's handbook for details that pertain to your particular Jaguar model.
New Jaguar models, such as the Jaguar XE and Jaguar F-PACE, come with complimentary, factory-recommended scheduled maintenance coverage for 5 years or 60,000 miles, whichever comes first. To notify you of when maintenance should be scheduled, a service interval indicator will appear on the dashboard every 16,000 miles or 12 months, whichever comes first. Scheduled maintenance must be performed by an authorized Jaguar dealership within 1 month or 1,000 miles of the scheduled maintenance interval. Thankfully, you can have your service done right where your vehicle is sold. The Crown Jaguar St. Petersburg service department goes the extra mile to ensure your beloved Jaguar vehicle always runs at peak performance.
Whether it's an oil change, tune-up or another automotive need, the Crown Jaguar service department's highly-skilled technicians are there so car owners in the St. Petersburg, Clearwater and Tampa areas can truly enjoy Jaguar singular Art of Performance experience, both today and into the future. Give us a call today to schedule your next oil change or auto service.
What Are The Signs That I Need An Oil Change?
Making sure the engine is always lubricated by fresh, clean oil optimizes your vehicle's performance and durability. With each mile you drive, the oil degrades and becomes less effective in protecting your engine. You can use a dipstick to check if your Jaguar vehicle is in need of an oil change service. If an oil change is put off for too long, you could experience such tell-tell signs as:
The check engine or oil change light remains illuminated.
Engine noise and knocking, which may mean your oil is no longer providing a protective layer between engine parts
The oil is dark, rather than amber colored and slightly clear.
The exhaust emits smoke rather than translucent vapor.

What Type Of Oil Is Best For My Jaguar?
That also depends on your car's model year, engine type, mileage and other factors, such as whether you've been using regular or synthetic oil. Your certified Jaguar technician is your best source for recommendations on keeping your vehicle in tip-top shape.
Be sure to check out Crown Jaguar for great oil change specials and coupons.
Convenient & Reliable Service
Our Jaguar dealership's commitment to customer satisfaction continues after you drive off the lot in your new or Certified Pre-Owned Jaguar vehicle. Our team of highly-skilled technicians is focused on providing exceptional service in a timely manner. We always maintain the highest standards for delivering the best service possible.
Many customers choose the convenience of our pre-paid maintenance program, which can save you up to 25% on services including oil changes, brake service and filter replacements. We use OEM parts for repairs and fully compatible accessories to enhance your vehicle. Crown Jaguar has a service department housed at our St. Petersburg dealership, located at 6001 34th Street North, near Clearwater. For more information, give us a call at (877) 283-6306. Crown Jaguar proudly serves drivers in St. Petersburg, Clearwater, Tampa and Palm Harbor, FL.